White Shimeji Mushroom Soup
White Hon Shimeji mushrooms are considered a delicacy and are favored by chefs for their nutty flavor and firm texture for use in soups, stews, and stir-fries.
V
Vegetarian
15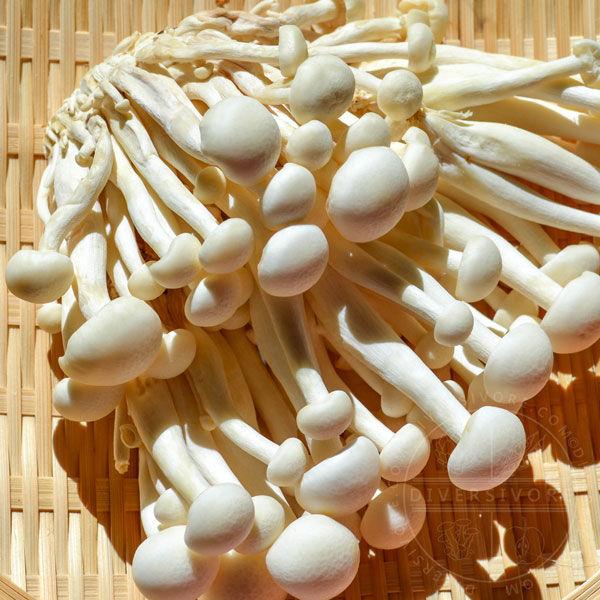 Minutes
1 Cup

shimei mushroom

1 Piece

onion, medium

1 Decilitre (dl)

cream

1 Peck

black pepper

1 Tea spoon (tsp)

salt

3 Table spoon (tbsp)

oil

1 Piece

roll

1 Tea spoon (tsp)

vinegar (normal)

2 Piece

garlic cloves
season: Whenever
occasion: 4Holidays
origin: Innovation
Tags
Zsuzsiegy
Hungary
I bought a cup of fresh shimei mushroom and decided to make a delicious soup for dinner. The basis of this soup is similar to creamy onion soup. So just finely cut the onion and 1 clove garlic, toast it on a tablespoon oil, add some salt and pepper. Once it is soft but not browned add 3 decilitre water and 1 decilitre cream. Cook it 15 minutes, during you can toast mushroom and the roll. Wash the mushroom and separate roughly by pieces. On a tablespoon oil toast it on high degree, at the end add the chopped garlic and continue to toast up to 1 minutes. Salt and pepper and set aside. Cut the roll into small cubes. Use the same pan - don't wash it just add a tablespoon oil and toast the roll cubes until browned. Serve the hot soup immediately with mushroom and roll separately and add more black pepper if you like it.
Conversion equivalents
Officially, a US Cup is equal to 240 ml or
8 fluid ounces ½ pint or 16 tablespoon.
gramm
(g)
fluid onces
(oz)
Fluid - water & milk
240
8.0
Butter
226
8.0
All purpose flour
125
4.4
Confectioners sugar
125
4.4
Cocoa powder
118
4.2
White sugar granulated
200
7.1
Honey, Syrup
340
12.0
Vegetable oil
218
7.7
Table salt
273
9.6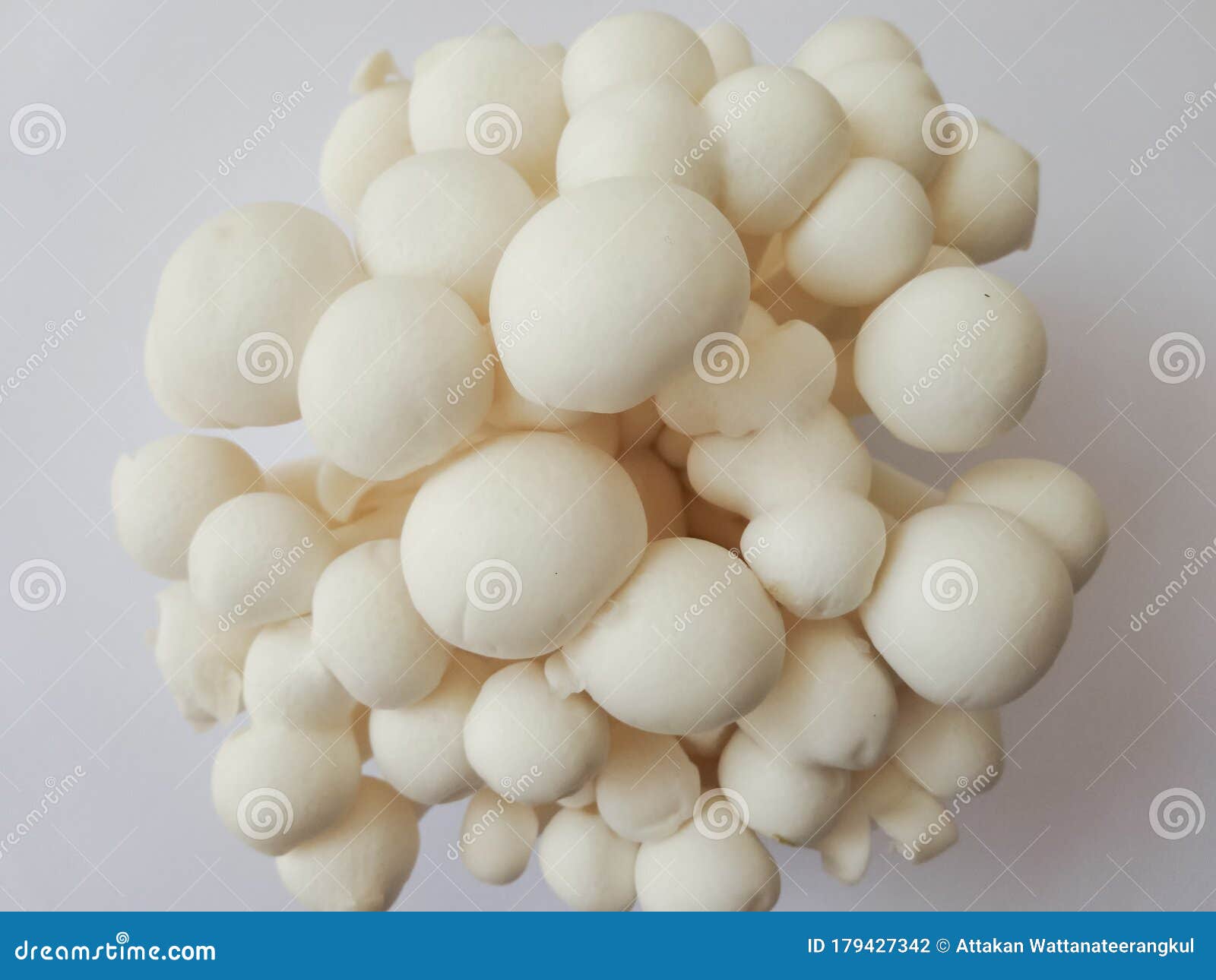 Become part of the CK community by uploading and sharing traditional or personal recipes. Once you've logged in you can upload, save and print your dishes online.
Upload
Similar recipes
Northern California is experiencing major heatwave in these past few days. The temperature exceeds 38 Celsius (100 Fahrenheit) for 3 days now, and I have no mood to stand in the kitchen. With that in mind, I will share this really quick and delicious stir fry with you, butter garlic soy sauce shimeji stir fry.
Brown Shimeji Mushrooms Recipe
Shimeji (beech mushroom) and other ingredients for this stir-fry
Shimeji is actually not just one mushroom, but a group of edible mushrooms native to East Asia. Like most mushrooms, shimeji is rich in guanylic acid, glutamic acid, and aspartic acid, basically components that make shimeji mushrooms full of umami flavors.
Two varieties of shimeji that are commonly sold in the US are buna shimeji/brown beech/brown clamshell mushroom and bunapi shimeji/white beech/white clamshell mushroom.
If you have never tried shimeji before, you are missing out, and I think they look super cute too :) If you can get both the brown and the white varieties, I think using both varieties lends the dish a pretty color combo presentation.
To prepare shimeji, trim off the root part (like enoki if you ever tried that). Then, tear off individual mushroom stalks so they don't all bunch up together. If you see any dirt, just wipe them off with a wet kitchen town since it's always better not to submerge mushrooms in water.
Aside from shimeji, you will also need unsalted butter, garlic, soy sauce, salt, ground white pepper, and scallion.
5 Minutes Stir Fry
Once your prep work is done, the dish should be ready in no time.
Heat butter in a frying pan over medium-high heat. Once the butter melts, add shimeji to the pan and cook for 2 minutes.
Add garlic into the pan, mix well and cook for 30 seconds.
Add soy sauce, salt, and ground white pepper. Once the sauce is dry, turn off the heat and transfer to a serving plate.
Serve the shimeji stir fry immediately garnished with thinly sliced scallion.
White Shimeji Mushroom Soup Ingredients
Voila! You have a quick and delicious shimeji mushroom dish. If you want, you can pair this with a plate of pasta too for a quick weekday meal.