Swordburst 2 Online Lua C
A cool game in a lego game called 'roblox' Swordburst 2 is a ripoff game of a weeaboo cartoon named sword art online.This game is also known as 'Farming/Grinding simulator 2017/2018' So the basics of the game is you level up a few levels get a stronger weapon or something idk,It's basicly like a RPG smh.Every weapon,Armor gets like outdated after each month because the game updates like every week.
Oh boy I got a loot from a boss from Swordburst 2 time for me to sell it before it gets outdat- *The developers insert a higher floor update* ok
Get a
swordburst 2
mug for your bunkmate Manley.
Ice cream with pieces has a poor mouthfeel.
Get a
Mouthfeel
mug for your grandma Yasemin.
Submit, rate and find the best Roblox codes on RTrack Social or see details about this Roblox game. See up to date game codes for Swordburst 2, updates and features, and the past Month's ratings. I would like to know how Lua handles the number to string conversions using the tostring function. It is going to convert to an int (as string) if the number is round (i.e if number (int) num.
Jun 10 trending
1. Watermelon Sugar
2. Ghetto Spread
3. Girls who eat carrots
4. sorority squat
5. Durk
6. Momala
7. knocking
8. Dog shot
9. sputnik
10. guvy
11. knockin'
12. nuke the fridge
13. obnoxion
14. Eee-o eleven
15. edward 40 hands
16. heels up
17. columbus
18. ain't got
19. UrbDic
20. yak shaving
21. Rush B Cyka Blyat
22. Pimp Nails
23. Backpedaling
24. Anol
25. got that
26. by the way
27. Wetter than an otter's pocket
28. soy face
29. TSIF
30. georgia rose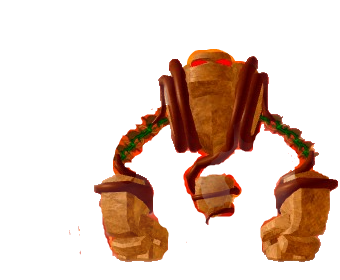 Never
Not a member of Pastebin yet?Sign Up, it unlocks many cool features!
local Api = {}

return game:GetService(name)

-- https://gist.github.com/jesseadams/791673

if seconds <= 0 then

else

local hours = string.format('%02.f', math.floor(seconds/3600));

local mins = string.format('%02.f', math.floor(seconds/60 - (hours*60)));

local secs = string.format('%02.f', math.floor(seconds - hours*3600 - mins *60));

end

local Profile = game:GetService('ReplicatedStorage').Profiles[Api.GetPlayer().Name]

local LastVel = Vel.Value

Vel = 0,

}

Profile.Inventory.ChildAdded:Connect(function(item)

if(Api.GetSetting('auto_dismantle') true)then

end

Vel.Changed:Connect(function()

LastVel = Vel.Value

end)

Log.Earned.RunTime = SecondsToClock(tick()-Api.Start)

Synapse:WriteFile(tick() .. '_log.dat', game:GetService('HttpService'):JSONEncode(Log.Earned))

local player = Api.GetPlayer()

local args = {...}

if(character and character.PrimaryPart and args[1]:lower()'cframe')then

player.Character.RobloxLocked = true

character:SetPrimaryPartCFrame(args[2])

--player.Character = character

end

return game:GetService('Players').LocalPlayer

game.ReplicatedStorage.Event:FireServer('Equipment', {

game:GetService('ReplicatedStorage').Profiles[Api.GetPlayer().Name].Inventory[name]

end

function Api.Replicate(object)

Model.Name = object.Name

for index, child in pairs(object:GetChildren()) do

c.Parent = Model

if(object.PrimaryPart)then

Model.PrimaryPart = Model[object.PrimaryPart.Name]

return Model

return Api.Character or Api.GetPlayer().Character

return model:FindFirstChild('Entity')

Api.Settings = {}

Api.Settings[name] = value

end

function Api.GetSetting(name)

end

function Api.IsValid(model)

if(model.PrimaryPart and model:FindFirstChild('Entity') and model.Entity:FindFirstChild('Health') and model.Parent~=nil and model:FindFirstChild('Nameplate'))then

end

local localPlayer = Api.GetPlayer()

for index, player in pairs(Service('Players'):GetChildren()) do

if(player~=localPlayer and player.Character and player.Character:FindFirstChild('HumanoidRootPart') and model:FindFirstChild('HumanoidRootPart'))then

distances[player.Name] = (model.HumanoidRootPart.Position - player.Character.HumanoidRootPart.Position).magnitude

end

end

function Api.CheckNear(monster)

if(Api.GetSetting('avoid_players_nearby')['Enabled'] true)then

local max_distance = Api.GetSetting('avoid_players_nearby')['Distance']

local distances = Api.GetPlayerDistances(monster)

if(distance <= max_distance)then

end

end

end

function Api.CheckBlacklist(monster)

if(monster blacklist)then

end

return true

local targets = {}

for index, monster in pairs(Service('Workspace').Mobs:GetChildren()) do

local entity = monster:FindFirstChildOfClass('Folder')

local distanceCheck = Api.CheckNear(monster)

if(monster.PrimaryPart and Api.IsValid(monster) and distanceCheck and Api.CheckBlacklist(monster))then

if(Api.GetSetting('monster_filter')['Enabled'] true)then

if(entity.Health.Value >= Api.GetSetting('monster_filter')['max_monster_health'] and entity.Exp.Value >= Api.GetSetting('monster_filter')['min_exp_earned'])then

end

elseif(Api.GetSetting('target_specific_enemy').Enabled true)then

if(Api.GetSetting('target_specific_enemy').Names[monster.Nameplate.SurfaceGui.TextLabel.Text] true)then

end

end

table.insert(targets, monster)

end

return targets

local player = Api.GetPlayer()

local setupCharacter = function(character)

end

setupCharacter(character)

end

function Api:SetKeys()

game:GetService('UserInputService').InputBegan:connect(function(Key)

if(Key.KeyCode Api.GetSetting('stop_key'))then

elseif(Key.KeyCode Api.GetSetting('pause_key'))then

elseif(Key.KeyCode Api.GetSetting('unpause_key'))then

end

end

function Api:Init()

Api.Start = tick()

Api.CanClick = false

wait(Api.GetSetting('StartDelay'))

while wait(Api.GetSetting('click_break_speed')) and Api.Enabled do

if(Api.Paused false and Api.CanClick true)then

mouse1click()

else

end

end)

if(Api.Paused false)then

for index, monster in pairs(Api.GetMonsters()) do

if(distanceCheck and Api.IsValid(monster) and Api.Enabled)then -- recheck

Rawr:Check('CFrame', monster:GetPrimaryPartCFrame() * CFrame.new(0, 0, 3)) -- bypass

local entity = Api.GetEntity(monster)

entity.Health.Changed:Connect(function()

dontBreak = false

end)

local timer = 0

if(Api.Paused false)then

wait(thisTime)

if(timer >= Api.GetSetting('timeout')['time'])then

if(Api.GetSetting('timeout')['blacklist_monster_after_timeout'] true)then

end

end

if(Api.IsValid(monster) and entity.Health.Value > 0)then

if(character)then

character:SetPrimaryPartCFrame(monster:GetPrimaryPartCFrame() * CFrame.new(0, 0, 3))

character = Api.GetCharacter()

Rawr:Check('CFrame', monster:GetPrimaryPartCFrame() * CFrame.new(0, 0, 3)) -- bypass

end

else

break

else

end

wait(Api.GetSetting('swap_monster_speed'))

end

end

end

Api.Settings({

['stop_key'] = Enum.KeyCode.Escape,

['unpause_key'] = Enum.KeyCode.RightControl,

['swap_monster_speed'] = 0.5, -- 0.7,

['auto_dismantle'] = true,

['time'] = 15,

},

['Enabled'] = false,

['min_exp_earned'] = 0,

['avoid_players_nearby'] = {

['Distance'] = 200

['target_specific_enemy'] = {

['Names'] = {

['Petal Knight'] = true,

['Gargoyle Reaper'] = true,

}

})

Api:SetKeys()

Log:Init()
Swordburst 2 Online Lua Chu
RAW Paste Data
Swordburst 2 Online Lua Ca