Samsung Sm-c5000 Frp Bypass
This is the latest ultimate guide for Samsung FRP Bypass, in this guide I have shown all the working process to unlock your Samsung phone, on this ultimate guide we have shown all the working FRP unlock process that is working on any Samsung Galaxy devices, I repeating again its works every time, in this process we are using all the latest Samsung FRP Tool and Samsung FRP Bypass apk. SAMSUNG GALAXY C5 sm-c5000 frp google account android 8.0.0 gmail bypasss without pc hello friends this channel faizmobiles intends to provide solutions. Bypass FRP Samsung A50 Via Sim card method. 1- Power ON Samsung A50. 2- Connect your Samsung A50 mobile to the Wi-Fi and Go back to the Welcome page. 3- Insert a Sim card with a pin code. 4- At the same time Remove the sim card and press on the power button to turn off the screen.
Samsung Fold FRP Bypass with PC is the best method to unlock smartphone with the simple and easy to follow steps. As this guide is free easy to follow and apply on your phone. You don't need to use computer or laptop for this method.
Also, there is no need to use Real-Term or any third party software which helps to remove FRP lock from many different models of Samsung Fold. But, today we have managed to create a simple to follow method which can be follow by any nontechnical user.
There are many methods available for Samsung Fold FRP Bypass. This method works for many Samsung Galaxy phones including Samsung Fold phone.
On the other hand, you can easily remove "Google account verification" lock using this free guide. In case, you've a different android device you can use the search bar to search the FRP bypass methods particularly for your device.
What is FRP Bypass Samsung Fold and how you can unlock FRP?
When FRP lock is enabled on a device, you need to provide account's username and password for the last Google account you used to login to the device.
This can be difficult if you're using a second-hand phone or if you forgot the login details of Google account. But there are a number of Samsung Fold FRP bypass methods created for Android devices to remove FRP from the smartphone or tablet.
This bypass FRP method is made for "Samsung Fold FRP bypass" that helps you to get into the device Settings and delete the previous phone data and Google account login details.
Best method to bypass FRP lock from Samsung Fold:
After deleting the details you can set up the phone as new. There may be a number of random workaround on the Internet but they tend to get patched immediately they are discovered by Google.
You can also deactivate the security lock using the "FRP bypass APK 2020". Disabling FRP is easy although there is nothing to remind you to do it when you're deleting the phone's data.
The goal of any user is to see a reminder about FRP lock when resetting, just like you get a reminder when you're about to lose an account or data. Until then, it's up to you to remember to disable it when you want to send it someone else.
In this Samsung Fold FRP Bypass method, we are going to cover this in total of 10 steps. Fortunately, all the steps are covered by the images. Which are notified by the arrows in the images for each step or selected option. This will help you to apply each and every step carefully and easily.
The reason could be anything which makes you to bypass FRP lock from Samsung Galaxy Fold SM-F900F device. We have a solution for this problem. You can easily unlock any Samsung Fold phone with Android 9/9.1 Pie or higher version.
In this method, we are going to discuss about the steps which can help you to easily unlock, remove and bypass lock from Samsung Fold and other Samsung Galaxy phones having Android 5 or higher version.
Samsung Fold Specifications:
The Samsung Galaxy Fold SM-F900F model released in February 2019. This Samsung Fold phone has a Foldable Dynamic AMOLED, HDR10+ display with the screen size of 7.3 inches. The Samsung Galaxy Fold has 1536×2152 pixels of Screen resolution with the Cover display of Super AMOLED, 4.6 inches having 720×1680 of pixels ratio.
The Samsung Galaxy Fold SM-F900U has Android 9.0 Pie operating system which is upgradable to Android 11 and ONe UI 3.1. Samsung Fold has Octa-core Kryo 485 1.4 GHz and Kryo 485 4.1 Ghz processor and 512GB of ROM and 12GB of RAM.
CAUTION:
This guide is specifically made for real smartphone owners. do not apply this method on stolen phones.
Must Have List for Samsung Fold FRP unlock method?
Wi-Fi Connection.
Battery should be more than 75%.
Google Account Manager Application.
Bypass FRP Lock APK
Most importantly, your Smile! : )
FRP Bypass Samsung Galaxy Fold SM-F900 With PC:
Turn the power ON of your Samsung Galaxy Fold phone.
Connect to a home Wi-Fi network using your Samsung Galaxy Fold

device.

After connecting to the internet, go back to the Welcome screen.
After that, Power ON your PC.
Download SamFirm Tool

into your PC using the below link.
tinyurl.com/Files-FRP
Once SamFirm Tool

downloaded, right click on it and click on Run it as administrator.
Inside the SamFirm Tool V1.3.1, click on the 2nd Tab which is titled as Samsung.
Click on FRP Bypass and then select Bypass FRP (Open YouTube) option.

Then click on

MTP FRP Bypass

button.
Doing so, will send a command to Samsung Galaxy Fold phone to open Google Chrome application.
Once you see the below notification, click on VIEW button to open Chrome into your Samsung Fold phone.
This will open Chrome browser automatically into your phone.
Click on the URL bar of Chrome and type this URL:
tinyurl.com/Files-FRP
Then Scroll down until you find Click to Open Setting for Samsung.
Then click on this link, as this will open Settings Page inside your Samsung Galaxy Fold device.
Once you see Settings Page, tap on the Accounts and Backup >> then click on Bring data from OLD device >> and then click on Download option.
This will take few minutes to download the Smart Switch into your Samsung Fold phone.
Once smart switch downloaded, click on Agree button >> then select Allow >> and then click on Received Data option.
On this screen, select first option which should be Galaxy/Android >> then select Cable.
Now you need to connect your Old android phone with your Samsung Galaxy Fold device.
This is possible with the help of a USB data cable and OTG cable.
After connecting to the old phone, Go to its Settings >> then select Accounts and backup >> and then tap on Accounts option.
Go to Add Account >> then select Google >> and then you need to Sign in using your Gmail account and then click on Confirm button.
Install and Open the Smart Switch app on the open phone.
Send data >> Cable >> Connect the FRP Samsung Fold phone with to open phone via OTG cable.
After that, install Smart Switch application into your Old android phone.
Simply open the application >> tap on Send Data button >> then select Cable >> and then again connect your old phone and Samsung Galaxy Fold using OTG cable.
Tap on Allow button, once you see Allow and Access notification.
Now, you need to Swipe UP to access data of your old phone using Samsung Galaxy Fold FRP lock
From Choose what to bring screen, click and check on Settings and Home Screen
And then choose Transfer option.
This will send a notification to your OLD phone. Simply, click on COPY
This is an important step, now you need to Sign In using the same Google Account into your FRP lock Samsung Galaxy Fold which you used into your OLD android phone.
After Signing In, this will start copying all the data from old android phone to your bypass FRP Samsung Galaxy Fold
Process of Copying data will finish in few minutes, don't need to restart your Samsung Fold phone instead go back to the Welcome Screen by pressing the < Back.
We can now use Samsung Galaxy Fold phone without Factory Reset Protection.
As you can see, the new Google account is added and we have successfully bypassed FRP lock from Samsung Galaxy Fold.
Bingo! Factory Reset Protection lock is successfully bypassed from Samsung Fold android smartphone. In case, you are not able to bypass FRP lock from Samsung Fold then feel free to comment below.
RELATED FREE FRP GUIDES:
Conclusion:
Congratulations, you can now complete the initial setup of your Samsung Fold bypass and you'll see the new Google account has been added successfully. That means "FRP bypass Samsung Fold" is completed successfully and you don't need to face that error again.
Supported Model
Unlock Samsung Galaxy C5 [SM-C5000]
Featured
• Remove Googe Account (0.5 Credits).
• Unlock SIM (Unlock App: 18 Credits)
• Unlock SIM (Phone Ask CODE: 18 Credits).
• Repair IMEI ( 18 Credits).
Download Now
Samsung Sm-c5000 Frp Bypass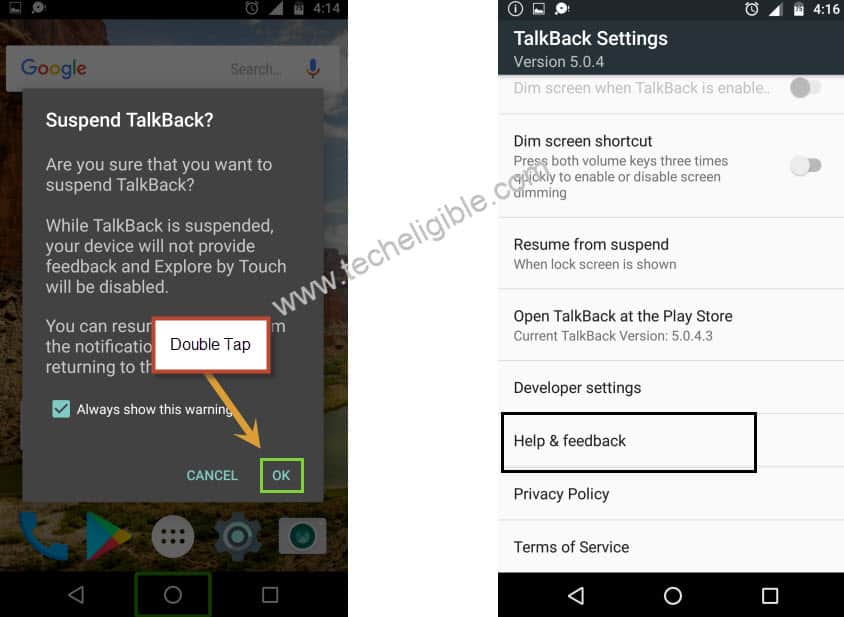 How to Unlock FRP (Remove Google Account) SM-C5000 One Click By SAMHub Tool
SAMHub Samsung FRP Removal tool is game-changer in factory reset protection topic. For now, on you can unlock all SAMSUNG devices in just a few minutes. So if you forgot your Google password and email this solution is for you. Buy SAMHub Samsung FRP Tool account and unlock Samsung Galaxy C5 your phone:
By using this FRP unlocker you can remove Google Account Protection, Google Account Verification, Factory Reset Protection and Samsung Account Protection in any Samsung phone, any Android version, any Security Patch. All you need to have is a Samsung phone, USB cable and a few minutes of your time. So let's remove Google account lock on any Samsung.
Necessary FRP Tools and Drivers
USB cable
Buy SAMHub Samsung FRP Tool account.
WARNING!
Removing Google Account on the phone will erase all of your data.
All described operations you are doing at your own risk.
If want saves your data do a backup before start.
How to Remove Google Account Verification SM-C5000 from the Samsung device
Download and install Samsung Drivers.
Download and unpack the Samsung FRP Tool.
If antivirus sees SAMHub Samsung FRP Tool like virus necessary is disable it or add this software to exclude list (this problem is because software file is encrypted and antivirus can't scan it).
Turn on the software that you unpacked before.
Enter the login and password that you bought at the beginning.
If you enter correct credentials to your FRP account press the login button
Turn on the phone by the power button and wait until seeing the welcome creator on the screen.
Connect the Samsung phone to USB cable and wait 30-60 seconds to install all drivers for it.
Press the check button to read information from phone and see a connection condition with a computer
If everything read correctly with information about FRP status mean all is ok and can do the next step
Use Unlock FRP button and wait until process end with success(usually take 30-60 seconds)
Disconnect Samsung device from cable and press ok button then close application.
On the device can bypass welcome creator without ask about Google account.
Excellent FRP Samsung Galaxy C5(Factory Reset Protection) is removed/erased.
How to Unlock Netnork (Unlock SIM) Samsung Galaxy C5 SM-C5000 By SAMHub Tool
SW Information and tap Build number seven times. Return to the previous screen to find Developer options at the bottom. On some devices, the Developer options screen might be located or named differently.
-->