Samsung J400f Frp Unlock Z3x
Today I will show you how to reset FRP lock of Samsung Galaxy j4 j400f FRP Unlock 10000% working. FRP lock is a very common problem now and days. It is a powerful and hi security safety for any android mobile. After hard reset your Samsung galaxy J400f mobile you are looking FRP lock problem. It is very nothing and simple problem for a mobile. Samsung new Galaxy devices have released, Now we have also shared to download Samsung SM-J400F Combination File (Firmware Rom) has released, Samsung SM-J400F Combination file helps you to Bypass Google Account on your device, So good news guys today here we will share with you latest Samsung SM-J400F Combination file for your device. ★iPhone Unlock★ -= Z3X JTAG PLUS =. Have you tried with these two methods to reset frp to j400f u4? SAMSUNG Galaxy J4 (SM-J400F) U4 FRP/Google Lock Bypass.
easy samsung frp tool 2020 v1
SAMSUNG FRP BYPASS TOOL
This Samsung FRP bypass tool first I test, and it is 100% working. Easy Samsung FRP Tool one of the most popular Samsung FRP unlock tools. easy Samsung FRP tool 2020 v1 this tool is working all Samsung devices android 10 supported. current time this Samsung FRP unlock tool Good did working. Current time did use this Samsung FRP bypass tool almost all technicians. this Samsung FRP bypass tool 100% safe. No dead risk after frp bypass
Download easy Samsung FRP Unlock Tool
Here you can download the FRP Unlock Tool for Samsung all Devices
this tool
The latest security update patch all Samsung phone able to FRP bypass
JavaScript needs to be enabled in order to be able to download.
Samsung USB Driver–.rar
samsung all new model frp reset using this tool like samsung a10 a20 a30 a40 and m20 m30 m31s m51 all frp unlock
tags: samsung frp tool, samsung frp bypass tool samsung frp tool 2020 samsung frp tool 2020 free download samsung frp unlock latest tool
Samsung Galaxy J4 Plus J4+ (2018) V8.0 Frp Lock Remove google account is done on SM-J400F, SM-J400M. In case your Samsung Galaxy J4 Plus device is locked by FRP Google Account then this is the latest way to unlock the Samsung Galaxy J4 Plus Mobile phone. This process is also working on other Samsung latest device. I have used this method on Android version 8.0, 8.1 Android Oero and Pie 9.0.
Contents
1

Step by Step FRP unlock Samsung J4 Plus J4s by HarshSMS APK

1.1

Samsung J4 Plus FRP bypass tool (Required)
Samsung J4 Plus FRP bypass tool (Required)
I am showing you that my Samsung Galaxy J4 Plus after reboot. when I am trying to complete initial setup it is asking email account and password to activate my Samsung Galaxy J4 Plus.
Step: Fist you have to go to Google account lock screen check talkback option working or not ( You can check talkback option by pressing two fingers on screen ). If talkback option is not working then this is the only way to unlock the Samsung Galaxy mobile.
Step: Now it is highly recommended to insert an active sim card in locked Samsung Galaxy J4 Plus. Insert Activated Sim card in FRP lock the J4 Plus. ( I have inserted a SIM in my J4 Plus)
Step: Take another Android mobile phone and download the HushSms APK. I am using Samsung galaxy A8 Plus but you can use any Android mobile phone for hushSMS APK. (Download only latest version of harsh SMS APK).
Step: Go to Google and search Harsh SMS you will find the many links on the google search result. here you have to select Pangu.in. Open the Pangu.in site search result and click on generate link button it will create a download link. click on download link and download the hushSMS APK application.
Send Push Message Samsung Galaxy J4 Plus via Harsh SMS APK
Samsung J400f Frp Unlock Z3x
Step: After download, the "HushSms APK". install it on your unlocked android phone. After installing the Hush SMS APK open it and select "WPA PUSH SL" button.
Step: Select the "use HTTP:// URL" and Enter the phone number of the locked J4 Plus mobile phone also enter "youtube.com" in the "URL" Field. at last click on the send "WPA Push SL" button. It will send a PUSH SMS to the locked mobile.
Step: Now it is time to check the locked Samsung Galaxy J4 Plus phone. After click on the "Send WPA Push SL" you will receive a message Push notification on the locked Samsung Galaxy J4 Plus mobile.
Step: Click "ok" It will bring you on youtube application. Now select the library tab on the bottom of the screen. Click on the profile Avatar on the top of the screen. Now click on the "Term & Privacy policy" option. It will open the chrome browser. press Accept button and then no thanks.click on the URL and enter pangu.in.
Install Google account manager Samsung Galaxy J4 Plus
Step: Open Pangu.ni and download google account manager 5.1.1 APK install google account manager. on Samsung Galaxy J4 Plus.
Step: Click on the generate button, and then click ok to download the google account manager. Install the google account manager on Samsung Galaxy J4 Plus.
Step: click on settings and allow from this source. (It will give permission to chrome to install APK).7
Step: again go to URL and search FRP account login tool. You will find this link on the top of the google. Open Pangu.in and click on the generate button and click on the download link. After download Pangu FRP Account Login tool installs it on J4 Plus.
Download FRP Unlocker tool on Samsung Galaxy J4 Plus
Step: At last download and install the FRP unlocker after install click on Open. Click on three dots menu on the top of the screen it will ask you to browser sign in option.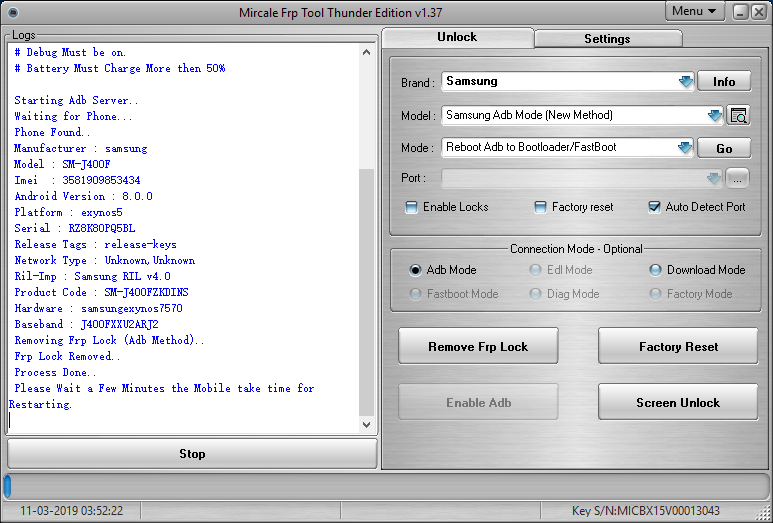 Step: click on browser sign in and enter your new Gmail ID and password. Enter new Gmail ID and Password (Gmail ID and password must be different from the previously inserted Gmail account)
Step: Now just reboot the device it will take around 10 seconds to restart mobile. After the Samsung Galaxy J4 Plus turn on complete the initial setup. Click on the start also accept the term and conditions.
Step: It will show you a message on the screen that "Account Added" it will show you Getting account info. when screen show you "choose a backup restore" skip it. Here you can select protection for your phone or skip it.
Step: Click "Agree" the google services, skip the meet your google assistant.
At last, it will ask you to sign in your Samsung Account. skip this step.
Step: Now I am going to show you my Samsung Galaxy J4 Plus Android version and device details.
15
16hushsms alternative
how to use hushsms
hushsms frp apk
hushsms ios
hush sms generic failure
hushsms xda
hush sms for iphone
xposed framework apk
This process is working on almost all Samsung mobiles. I have tested it Samsung Galaxy S9 Plus, Samsung Galaxy S9 Plus, Samsung Galaxy S8 Plus, Samsung Galaxy Note9, Samsung Galaxy Note8.