Samsung G530t1 Frp Remove
Steps to remove FRP lock on your Samsung Galaxy Android Smartphone. To start with first you need to hard reset your device using the button combination 'Power + Volume UP + Menu'. Now you need to download the Samsung bypass tool from the below given link and extract it to your PC. Download Samsung Bypass Tool. The Samsung FRP Hijacker v1.0 is the best tool to bypass the Samsung Google account verification if you forgot your google account password. Also, this tool bypass the FRP on any Samsung device in download mode without the need to use any combination ROM and by just quickly enabling the ADB mode.
Samsung FRP Tool – Remove FRP on All Samsung Devices 2021
Samsung FRP Tool is a tool to unlock Samsung device FRP. It's 100% felt and it's also free to download. However, this is a small application that takes up a little space in your device and allows you to skip FRP.
So, if you want to cut all types of Samsung FRP devices, you can use this tool without hesitation. There are several tools for Samsung hard reset. So it's very important to choose the right one.
The First Time to Download the Other Side & Try Bypassing the FRP Key What is the Samsung FRP tool and how or does it work? All Android devices have a security build-up system to protect device and device information such as screen locks, data encryption, etc.
Abbreviation of FRP is Factory Reset Protection. This is a security feature for Android devices. This protection is activate automatically when someone sets up a Google account on the device. When you activate FRP once, it will prevent using your device after a factory data reset.
When you put your Google account on your device, FRP becomes active and after being reset, you must sign in with this account using the correct username and password. In the case of multiple Google accounts, you must use the oldest account.
The Samsung FRP tool is this kind of tool used to reset Samsung device factory data. If you forget your password and username, you need this tool to reset Factory data.
Samsung FRP Tool Features
There are various types of Samsung FRP tools. Each is equipped with special features. Let's look at the main features of the Samsung FRP tool.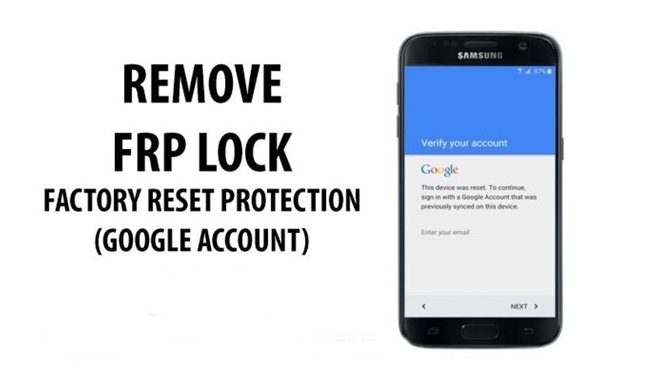 This can easily remove the Samsung FRP.
This is a free tool to download.
Samsung Galaxy phones are very popular with this tool.
You can share this tool with your friends.
This tool also allows you to reset the dialer phone.
Samsung FRP Tool
There are several types of FRP tools for Samsung devices. Let's see them.
Samsung FRP HiJacker Setup This is an FRP tool for Samsung devices. To install this tool, you need the following steps.
First, download this tool.
In addition, you need to download and install the Microsoft Net Framework.
Then double-click FRP Hijacker setup.exe.
This tool then gives you a password.
You need to use this password.
Then run this tool after connecting your device to the computer.
Now, this tool is ready to delete FRP.
Download FRP Hijacker
How to Remove Samsung FRP with FRP Hijacker.
Let's look at the process of removing Samsung FRP with the FRP Hijacker.
Samsung G530t1 Frp Removed
First, extract the tool.
Then open the setup file.
Now select your Samsung device model.
Then connect your device to a PC with a USB cable in download mode.
To delete FRP, select the Hijack It button.
This will remove FRP 100%.
Here, FRP bypass is protected by ADB.
This tool has two FRP options, namely Calling and the ADB method.
This is a very user-friendly tool.
This tool reads telephone info.
Download FRP bypass ADB.
The Features of the Octopus FRP tool are Below:
This tool will give you permission to delete / open / delete FRP or repair your Samsung device. This is one of the easiest methods for this platform. Various Samsung devices support this tool, especially all Galaxy devices.
In addition, this tool has multi-language mode and many other functions for Android versions such as KitKat and Nougat. You can also do LG, Huawei and some other Android devices. Download the Update Octopus Box Setup File
Read Also:
How to Root Samsung Galaxy S5 l 100% Working
Steps to Unlock FRP by the Latest Version of Samsung FRP Tool
It is not difficult to open a Factory Reset Protection with the latest version of Samsung FRP. Let's look at the complete process step by step.
Step 1: At first, you have to go to your PC browser and then download this tool.
Step 2: Then save your phone in download mode. To do this, turn off your cellphone. At the same time, you need to press the volume up and volume down buttons with the power button. Then a warning button will appear. Press the volume up to continue.
Step 3: Now connect your device with a USB cable to the PC.
Step 4: Then install and open the tool and from the support options, you must choose the Samsung device model.
Samsung G530t1 Frp Remove Sim Card
Step 5: After that, you need to click the Reset FRP option.
Step 6: After a few seconds, the process is complete.
Conclusion
Sometimes we need the Samsung FRP Tool when we forget the Google Account and Password.
There are several tools available on various websites. Choose the latest and the best. You can download this tool from our site.
However, you can download it at no cost. Do unlock the Reset your Samsung Device manufacturer with this too and enjoy.
This is a final way to bypass Google account in Samsung Galaxy Mobile. You need to download a correct combination file and a stock firmware file. In two step you can bypass you google account or FRP Account. This is a long method to bypass google account activation lock.
Samsung Sm-g530t1 Frp Remove
Note: This method is for the Galaxy S8 Plus (SM-G955F / FD, SM-G955N, SM-G9550, SM-G955X, SM-G955U), and the Galaxy S8 (SM-G55900, SM-G950F / FD, SM-G950N, SM-G950U). and all other Samsung mobiles. This method is only for the owner of the device.
Samsung G530t1 Frp Remove No Pc
Bypassing the Google Account Galaxy
Requires files ( Download FRP Bypass Tool for computer)
Samsung Stock firmware
ADB FRP Bypass [Download]
Samsung G530t1 Frp Remove Sim
First of all, we have to read our mobile device firmware code.
Turn off your device put your mobile device in "Android Recovery Mode"press and hold keys (Volume UP + Bixby's + Power key). in old devices press and hold (Volume up home and power keys) Once you enter "Recovery Mode" release all keys.
Here on the top We will see your mobile"firmware code". As you can see, firmware code (G950FXX

U2

CRED).
This is the boot-loader level 2 firmware code, this boot-loader level 2 firmware is, I just see a number "2" after my mobile device model number (G950FXXU2).
We just need to note your firmware code, because we need to download the exact firmware code by matching the model number and boot-loader level number. Download Samsung Combination File
Download and extract the combination file. Open "Samsung Odin3 Software" Click "AP", and then give the file path of "Combination File".
Put the Samsung mobile device in the download mode by pressing (Volume Down + Bixby + Power). Once you see the blue

warning!

Screen, just press the (Volume UP) key to continue. After that, connect the mobile device to the computer via micro USB cable. You will now see "Samsung Odin3 software" in the "ID: COM" port number, and it will change to "

blue color

", which means that your mobile device has been successfully connected to the computer.
Click on the "Start" button to flash the Samsung Galaxy device. Unless you have "Pass!" In Samsung Odin3 Software Do not see the sign, wait till then. After the flashing process is over, your mobile device will automatically restart. After restarting, the mobile device will automatically sign in "Factory Binary Mode".
Enable IABB mode : Swipe down from the top of the screen. Tap "Settings gear icon" from the top right corner. Now go down, and then tap "Developer Options". Ensure that "USB debugging" mode is enabled from there. Get back to the first home screen.
Tap "IME" from the bottom of your screen. The operator will be launched immediately after the hit " Type the code there "*# 0808 #".
USB Setting mode will open. Select the option from "DM + ACM + ADB". After that, tap the "Reboot" button.
Go to the folder of "ADB FRP BYPASS". Right click on "RUN" and then run as administrator. Now "CMD" will open. Connect mobile device to the computer, make sure your Samsung Galaxy Device is on. After that you will see in your "CMD" window, there will be a message like "Press Any Key to continue…". Just press any key from your keyboard to Bypass Google Account Galaxy
Congratulations, now you have successfully done to Bypass Google Account Galaxy S8 Plus.
Flash Device by Official Stock Firmware: Repeat your mobile device in "Download Mode"Connect the mobile device to the computer.
Open "Samsung Odin3 Software" Provide all file paths in the Samsung Odin3 software by matching the file name, such as "ap" ap file, and give blue file in "bl" and so on.
Note: Make sure that, in the "CSC" Odin, instead of CSC, give the file path of "Home CSC".Click on the "Start" button now to flash the Galaxy. Unless you "PASS!" On your Samsung Odin3 software Do not see the message, wait till After the flashing process is finished, disconnect the mobile device from the computer. After the complete initial setup to access the mobile device screen, Davis will have an automatic restart. Device has been successfully Bypass frp lock.