How To Remove Frp On Samsung Galaxy S9
Galaxy S9 Plus FRP Bypass Bypass Google Account Lock - 2020. By Ricardo Gonzalez June 23, 2020 If you're reading this article then your probably having a difficult time trying to find the safest method to bypass Google account Lock on a used Samsung S9/S9 Plus you just bought. Steps to remove FRP lock on your Samsung Galaxy Android Smartphone using the Combination Firmware method. Please note that in the 1st method we are not using the combination firmware but the stock firmware file (which has 4 or 5 file archived together). If this method doesn't work proceed to method 2 which uses combination firmware. Samsung S9 FRP bypass is the best solution to unlock Google verification from Samsung smartphones and tablets in 2021. In this guide I will elaborate a new method of (2021) for Samsung Galaxy devices, about the use of Samsung FRP bypass tool to unlock Google Account Verification.Free and easy (more easier than previous method), on all series or models of Samsung Galaxy smartphones.
Samsung Galaxy S9 and S9 plus
FRP lock or Google account in android
Oreo 8.0
and
Android 9.0.
I am using
combination firmware
and
Z3x box
and
GSM Flasher ADB Bypass FRP Tool for bypass FRP lock.
Contents
1

Bypass Remove Google On Samsung Galaxy S9 Plus FRP ( G965F, G965U, G965W FRP)

1.3

How to Install Firmware on Android Phone
[embedyt] https://www.youtube.com/watch?v=rG4sYO6tkCs[/embedyt]
You have to use a Combination Firmware to unlock FRP lock this is the last method to unlock the latest security update. You can download combination firmware from www.combinationfirmware.com which provide all file free of cost. I will suggest you check security patch level before the start.
How to check the security patch update
While using this process you have to understand what is the security patch level and how to use a perfect firmware file for locked devices. Just suppose G960FXXU1ARC5 is an Android update version where U1 is security patch level. You have to use U1 combination firmware and also U1 stock firmware to prevent any damage.
Combination File
Required files
DRIVER: SAMSUNG USB Driver for Mobile Phones.zip (15.3MB)
ODIN:Odin3-v3.12.7.zip
SAMSUNG TOOLS PRO CRACKED VERSION!
DOWNLOAD:
1. Samsung Galaxy S9 (SM-G965F)
COMBINATION_OXM_FA80_G965FXXU1ARB4_OXMFAC.zip (1,1G)
2. Samsung Galaxy S9 (SM-G965U)
COMBINATION_FAC_FA80_G965USQU1ARBA_FACFAC.zip (886M)
3. Samsung Galaxy S9 (SM-G965U1)
COMBINATION_FAC_FA80_G965U1QU1ARBA_FACFAC.zip (886M)
4. Samsung Galaxy S9 (SM-G965XU)
COMBINATION_FAC_FA80_G965XUQU1ARBA_FACFAC.zip (886M)
Before Start
Backup all data (Use SmartSwitch to backup the all data and contact from the device)
USB type C cable
Charge the Device more than 50%
Remove memory card and SIM Card
before instructions check files that you should download first. You have to Choose Right model And version Combination and Stock Firmware in this process i am using Galaxy S9 Plus Full Firmware.
Flash Samsung Galaxy S9 Plus G965F Combination ROM
Turn the device off and put the device in DOWNLOAD MODE

Turn off your Samsung Galaxy S9 Plus G965F
When the device properly turns off Press and hold the "volume down button", "Bixby button" and at the same time then press the "power button". when you see a screen Press the "Volume up button" to "Continue" for download mode.

Now Connect Samsung Galaxy S9 Plus G965F with your PC via the Type C USB cable.
Run the Odin which you have downloaded from the above link. The device will be shown in the Odin tool.
Click on AP file in Odin which you have already downloaded S9 Plus G965F combination firmware file.
Click the Start button it will take around 10 to 15 minutes to complete.
After completing the flashing it will show you the PASS green message on the Odin tool. Now unplug your S9 Plus G965F from your PC.
Now Device will Restart S9 Plus G965F in binary mode & Go to Settings -> and click multiple on the build to start developer mode.
After turn on the developer, mode enables USB debugging option from developer mode.
Now turn the device off and flash with stock firmware.
How to Install Firmware on Android Phone
For Samsung Galaxy S9 SM-G960F
Download, and Extract and stock firmware and Odin flash tool.
Turn OFF Samsung Galaxy S9 SM-G960F and put the device into Download Mode
Now Press and Hold Volume Down button, Bixby Button and Power button together.
Press Volume UP button and continue boot device into download mode.
Now Connect Samsung Galaxy s9 G965f with PC via type C USB Data cable
Open Odin flash tool setup A blue sign with device added on Odin.
Click on AP or PDA and choose CSC file as Home file. Make sure re-partition is not checked
Press the Start button and you know the rest
Device reboot automatic or manually Power ON Device when flash process successful done
Now you have unlocked the galaxy s9 plus device with latest security patch level.
This process is working on all Samsung device which has the latest security patch level. you have to select a proper combination firmware and stock firmware for the device. in case you have used a wrong combination firmware and stock firmware then you have to start the process form the beginning.
Related
Supported Model
Unlock Samsung Galaxy S9 [SM-G960U]
Featured
• Remove Googe Account (0.5 Credits).
• Unlock SIM (Unlock App: 20 Credits)
• Unlock SIM (Phone Ask CODE: 8 Credits).
• Repair IMEI ( 30 Credits).
Download Now
How to Unlock FRP (Remove Google Account) SM-G960U One Click By SAMHub Tool
SAMHub Samsung FRP Removal tool is game-changer in factory reset protection topic. For now, on you can unlock all SAMSUNG devices in just a few minutes. So if you forgot your Google password and email this solution is for you. Buy SAMHub Samsung FRP Tool account and unlock Samsung Galaxy S9 your phone:
By using this FRP unlocker you can remove Google Account Protection, Google Account Verification, Factory Reset Protection and Samsung Account Protection in any Samsung phone, any Android version, any Security Patch. All you need to have is a Samsung phone, USB cable and a few minutes of your time. So let's remove Google account lock on any Samsung.
Necessary FRP Tools and Drivers
How To Remove Frp On Samsung Galaxy S9 G960u1
USB cable
Buy SAMHub Samsung FRP Tool account.
WARNING!
Removing Google Account on the phone will erase all of your data.
All described operations you are doing at your own risk.
If want saves your data do a backup before start.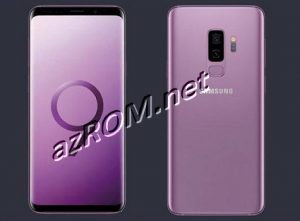 How to Remove Google Account Verification SM-G960U from the Samsung device
How To Bypass Frp On Samsung Galaxy S9 Plus
Download and install Samsung Drivers.
Download and unpack the Samsung FRP Tool.
If antivirus sees SAMHub Samsung FRP Tool like virus necessary is disable it or add this software to exclude list (this problem is because software file is encrypted and antivirus can't scan it).
Turn on the software that you unpacked before.
Enter the login and password that you bought at the beginning.
If you enter correct credentials to your FRP account press the login button
Turn on the phone by the power button and wait until seeing the welcome creator on the screen.
Connect the Samsung phone to USB cable and wait 30-60 seconds to install all drivers for it.
Press the check button to read information from phone and see a connection condition with a computer
If everything read correctly with information about FRP status mean all is ok and can do the next step
Use Unlock FRP button and wait until process end with success(usually take 30-60 seconds)
Disconnect Samsung device from cable and press ok button then close application.
On the device can bypass welcome creator without ask about Google account.
Excellent FRP Samsung Galaxy S9(Factory Reset Protection) is removed/erased.
How to Unlock Netnork (Unlock SIM) Samsung Galaxy S9 SM-G960U By SAMHub Tool
SW Information and tap Build number seven times. Return to the previous screen to find Developer options at the bottom. On some devices, the Developer options screen might be located or named differently.
-->