How to prevent FRP Lock on Samsung devices? A simple toggle on the Developer Options is the main switch behind implementation of this lock.The first thing you will need to do is Enable OEM unlock. How To Bypass Samsung FRP Lock / Google Account Lock Without PC. Step 1: First Turn ON your Samsung phone and select your language. Step 2: Now Turn ON WiFi and connect to a WiFi network. Step 3: After connecting Wifi network tap on Next button, again tap Next button. Now, wait few seconds for Google account Sing In option.
Users of Android-based devices may encounter problems during the activation of their Google account. If a user can't pass authorization, they have probably encountered the so-called Factory Reset Protection function. To activate the device and continue using it, you must reset FRP. How to accomplish this without damaging your smartphone?
What is FRP Used For
The FRP Gmail Lock Removed from your Samsung Galaxy J3 2017. Bypass FRP Samsung J3 2017 Via SamFirm FRP Tool Connect your Samsung Galaxy J3 2017 mobile to your Wi-Fi and Go back to the Welcome page. Download the SamFirm FRP Tool then Run SamFirm.exe as an administrator. Method 1: Bypass Samsung FRP with Computer via PassFab Android Unlocker. If you have locked yourself out of your tablet or Samsung device, Google Lock bypass tool - PassFab Android Unlocker has got your back. It is a professional Screen and FRP Unlocker with easy-to-use features and a friendly interface.
The abbreviation stands for Factory Reset Protection. This feature first appeared in Android 5.1.
As most people know, the developers of the operating system are trying to protect the smartphones of their users. To this extent, FRP doesn't allow a person that stole a mobile device to activate it for further use. That is, when trying to reactivate the device, the attacker will see a message on screen stating that the smartphone only supports the owner's Google account.
Of course, Factory Reset Protection is a useful feature. However, problems with activating a new account can also occur with a person that bought a used smartphone. In this situation, there is no theft involved. Still, the buyer doesn't have the option to activate their account.
How to Bypass FRP on Samsung Galaxy J3 Aura
Unfortunately, the problem with activating a new Google account occurs quite often when the smartphone is purchased used. There are 2 ways to resolve the issue:
the official way;
the unofficial way;
These names are rather arbitrary. Still, they adequately explain what operations the user will have to perform. In the first case, the user must contact the previous owner of the smartphone to reset their Google account. In the second option, FRP bypass occurs by its own means without using the data of the previously established account.
The Official Way
This method is used under the assumption that the current owner of the Samsung Galaxy J3 Aura smartphone has the means to contact its previous owner. To officially reset FRP, you will need the previous Google account data: the linked email address and password.
In the Greetings window or phone settings enter the details of the previous account.
Log in on the PC in the same way.
On the computer, unlink the smartphone among the listed devices.
On the phone, go to the Google account settings and delete the account.
In the developer settings, enable the Unlock OEM option.
If everything is done correctly, FRP will be reset and the corresponding device will be unlocked. After rebooting the smartphone, you can enter your Google account data.
The Unofficial Way
There are several ways to bypass the Google Account on Samsung Galaxy J3 Aura without having email and password information.
The 1st Option:
Insert a SIM card into the phone, turn it on.
Skip the starting menu for device activation.
Call the smartphone.
Accept the call and save the new contact.
In the dialer, enter the following command: *#*#4636#*#*.
Press the Back button in the opened menu to go to phone settings.
Go to Recovery and Reset, then Backup and Restore.
Disable data backup and perform a factory reset.
The 2nd Option:
Turn on the phone with the installed SIM card.
Connect to Wi-Fi at the primary boot-up.
Enter some letters and highlight the text.
Select the Share option to send this text via SMS.
Put 112 as the receiving number.
A notification will appear that the message has not been delivered after you attempt to send the text. This is just what we need.
Open the texting menu with the 112 number and press the Call button.
Delete 112 and enter the following command: *#*#4636#*#*.
Similarly to the previous method, go to the Recovery and Reset menu, reset your smartphone back to factory settings and restart.
Whichever reset method the user chooses, it will be possible to enter the details of a new Google account after restarting the device. The FRP function should be disabled.
What to Do if Nothing of the Above Worked
All people buying smartphones used are advised to ask the previous owner for documentation. This will help you bypass FRP without having to tamper with your mobile device.
If it's not possible to find the data of the old account to disable it, you visit the store where the device was first purchased. The info is indicated on the receipt or warranty certificate. If you visit the store, you will need to take all the documents that come with the smartphone. The telecom store employee will help you with Factory Reset Protection. If the previous owner sold the phone without its packaging, your only option is to use the unofficial reset methods.
Share this page with your friends:
See also:
How to flash Samsung Galaxy J3 Aura
How to root Samsung Galaxy J3 Aura
Hard reset for Samsung Galaxy J3 Aura
How to reboot Samsung Galaxy J3 Aura
How to unlock Samsung Galaxy J3 Aura
What to do if Samsung Galaxy J3 Aura won't turn on
What to do if Samsung Galaxy J3 Aura doesn't charge
What to do if Samsung Galaxy J3 Aura doesn't connect to PC via USB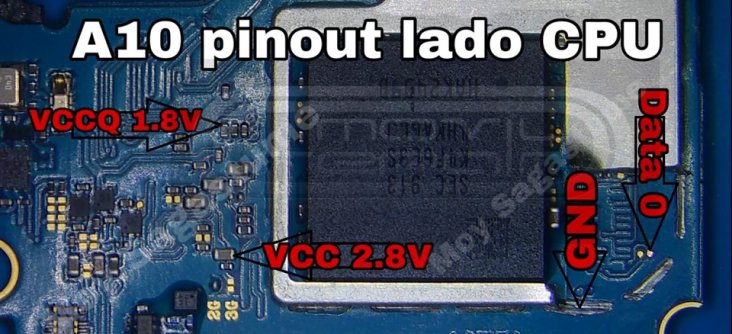 How to take a screenshot on Samsung Galaxy J3 Aura
How to update Samsung Galaxy J3 Aura
How to call recording on Samsung Galaxy J3 Aura
How to connect Samsung Galaxy J3 Aura to TV
How to clear the cache on Samsung Galaxy J3 Aura
How to backup Samsung Galaxy J3 Aura
How to disable ads on Samsung Galaxy J3 Aura
How to clear storage on Samsung Galaxy J3 Aura
How to increase font on Samsung Galaxy J3 Aura
How to share internet on Samsung Galaxy J3 Aura
How to transfer data to Samsung Galaxy J3 Aura
How to unlock bootloader on Samsung Galaxy J3 Aura
How to recover photos on Samsung Galaxy J3 Aura
How to record the screen on Samsung Galaxy J3 Aura
How to find blacklist in Samsung Galaxy J3 Aura
How to set up fingerprint on Samsung Galaxy J3 Aura
How to block number on Samsung Galaxy J3 Aura
How to enable auto-rotate on Samsung Galaxy J3 Aura
How to set up or turn off an alarm on Samsung Galaxy J3 Aura
How to Reset FRP lock on Another Phones
If you are stuck up in a similar screen like the one given below then you are in FRP Lock on your Samsung Galaxy Android Smartphone. FRP lock means Factory Reset Protection which is a new security feature on android phones. Once FRP is activated, it blocks use of your Galaxy smartphone after a factory data reset, till you log in using the same Google username and password you previously set up on it. If you don't want to go through any of these, just remove the Google account before making a factory data reset.
Without the previous Google Account you have used on this Samsung Galaxy Android Smartphone you will not be able to proceed any further. This is a new security feature from Google which is introduced in Android Lollipop, Marshmallow and up.
Sponsored
However if you need professional support for 'FRP Unlock' Unlockjunky is the best option.
From the United states, the Unlockjunky team has been the trusted source for all Samsung Galaxy FRP unlocks since the beginning!

Unlock your Samsung now!
So how to bypass FRP lock on your Samsung Galaxy Android Smartphone?
Disclaimer: We advice you to use this tool wisely and legally. This tool is only for those who are accidentally stuck in FRP lock while factory data resetting their own phone and not for any illegal purpose.

Steps to remove FRP lock on your Samsung Galaxy Android Smartphone
Frp Lock Samsung Galaxy J3 2016
1. To start with first you need to hard reset your device using the button combination'Power + Volume UP + Menu'.
2. Now you need to download the Samsung bypass tool from the below given link and extract it to your PC.
3. Once extracted copy the 'Bypass any Samsung Google Account Lock.apk'file to a USB pendrive with OTG feature (or you can use a OTG cable with a normal pendrive).
4. When you connect the OTG USB storage file manager will appear on your Galaxy Phone.
5. Now tap on the .apk file to install it. If the installation is blocked then go to 'Setting->Security and give a check mark to 'Unknown sources', once done install the .apk file.
6. In the next step please open the app and you will get your Galaxy Smartphone's 'Settings' menu.
7. Now tap on Back up & Reset-> Factory data reset ->Reset device -> Delete All. Your phone will restart and once done the FRP lock will be removed from your phone. You will no longer be asked for any Gmail account during the setup.
This method is compatible on Samsung Galaxy Note7, Samsung Galaxy S7 Edge, Samsung Galaxy S7, Samsung Galaxy On5, Samsung Galaxy J7, Samsung Galaxy J5, Samsung Galaxy E7, Samsung Galaxy E5, Samsung Galaxy A7, Samsung Galaxy A5, Samsung Galaxy A3, Samsung Galaxy S4, Samsung Galaxy S4 Zoom, Samsung Galaxy S4 Active, Samsung Galaxy S4 Mini, Samsung Galaxy Note 3, Samsung Galaxy S5, Samsung Galaxy S5 Active, Samsung Galaxy Note 4, Samsung Galaxy Note Edge, Samsung Galaxy S5 Plus, Samsung Galaxy S6, Samsung Galaxy S6 Edge, Samsung Galaxy S6 Active, Samsung Galaxy S6 Duos and Samsung Galaxy Alpha.
The above method may not work on certain models, if this is not working for you please try the below tutorials which uses a different but effective method.
If you have faced any issues while removing the FRP lock on your Galaxy Android Smartphone, please feel free to post it in the comment section below, don't worry I will help you as fast I can.
Frp Lock Samsung J3 2016
If 'How To Remove FRP Lock On Samsung Galaxy Android Smartphone?' tutorial really helped you, please give a like/share on social networking websites by using the below given buttons.